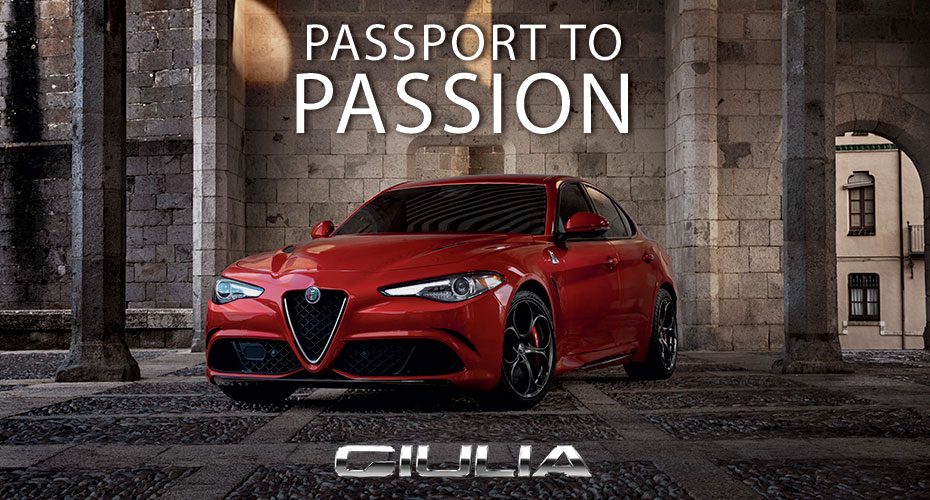 From June 2 - June 3, we invite you to a
ttend "Passport to Passion - An Exclusive Giulia VIP Test Drive Experience", and you will be acquainted with the seductive Italian style, progressive technology and race-­inspired performance of the all-­new Alfa Romeo Giulia.

For more than 105 years, Alfa Romeo has earned its place as one of automotive's most revered names. A proud descendant from this legacy, the all-­new Giulia distinguishes itself from other performance sedans on the road today with a striking Italian design, signature V-­shaped grille, distinctive 19-­inch wheels and a sculpted frame that refuses to blend in. We look forward to welcoming you to our Alfa Romeo Showroom and introducing you to the Giulia. Once you reserve your space, bring your excitement and curiosity along for the trip, and prepare for thrills around every curve.